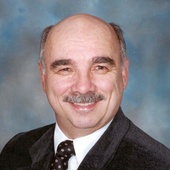 By Gary White~Grand Rapids Home Selling Pro Call: 616-821-9375, Real Estate Services You can Trust!
(Flexit Realty "Flexible Home Selling Solutions")
Seller's can become very anxious in a buyer's market. Buyers have started to take longer to make up their minds on property choices.  Writing a purchase contract isn't just a simple process any more.  Or should I say....with so many home choices buyers are seeing more homes before making a final choice. This means that seeing more homes, offers a wider knowledge base of features and availability for a given price range.  Buyers are becoming more educated with the Internet and the simple act of seeing more homes. Right now it is fair to say that agents are seeing more homes than they did in the past because of buyer demand to see them.  The average number of homes shown just a few years ago was, to any give buyer was 6-8 homes.  Today I hear agents are showing 25-50 before a buyer makes ...