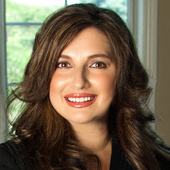 By Helen Oliveri, "Your Best Move!"
(The Helen Oliveri Team)
I think I could base an entire blog on what I read in the Chicago Tribune each day. Why I even read the Tribune is a quandary to me, given that the paper reads more like the Huffington Post these days. From time to time I enjoy real estate writer Mary Umberger, although I think she's a little pessimistic on the market, and do think she ignores the real reasons that people buy houses for. And she ignores me when I write to her with article ideas. Recently she wrote a little pros/cons section on whether or not it's the time to buy a house. Reasons to buy? High inventory, low prices, low interest rates, etc. Reasons not to buy? Prices still in decline, renting isn't a crime, financing is more complicated, etc. Good reasons Mary, but what about addressing the real reasons that people buy an...