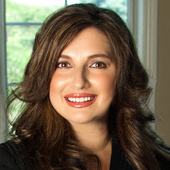 By Helen Oliveri, "Your Best Move!"
(The Helen Oliveri Team)
Recent figures show that home values fell 12.1 percent from last year in the second quarter of 2009.Zillow has reported that 18 of 142 declining markets, have seen at least three consecutive quarters of smaller year over year home value declines."While we are encouraged by the increasing sales in many markets and the overall improvement in the rate of decline of the Zillow Home Value Index, I hesitate to be overly optimistic for the near future," said Dr. Stan Humphries, Zillow chief economist. "There are still many hurdles to true market recovery. Foreclosure re-sales are buoying overall sales numbers, but their low prices are keeping home values down. Reports of increasing mortgage defaults signal that foreclosures are likely to increase again and peak in mid-2010. With increasing une...