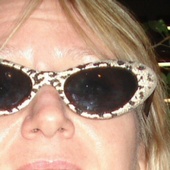 By Loretta Buckner, Your GREEN Real Estate Consultant For Life!
(Real World Properties, Inc.| Your Real Estate Consultant for Life)
St. Petersburg, FL - Kenwood-Melrose Community - A Lovely multi-family home in distress is at long last on it's way to a new owner! This one's been on (again, off again) the negotiating table for nearly a year...an example of everything that can go right and wrong in this tricky market, and the New World of short sales and bank-owned property purchases. The seller has become a dear friend, after several difficult years of falling rents and rising repairs on her hoped-for future-retirement property.  This was one of the short sale stories you don't often hear about--legitimate claim of not only financial loss, but health issues, employment issues, and the like. This was an example of "The Little Guy" who has been so thoroughly decimated by market conditions and shrinking property values...