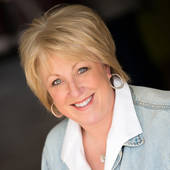 By Colleen Fischesser Northwest Property Shop, A Tradition of Trust in the Pacific NW since 1990!
(NextHome Experience)
This Alta Lake View Home in Pateros WA is SOLD! The City of Pateros is a charming town in Oakanogan County, nestled against the East side of the Cascade Mountains and is located where the Methow River meets the mighty Columbia. Located at 50 Long Dr which is tucked away on the back 9 of Alta Lake Golf Course, this 3 BR basement Rambler was custom built in 2007 and has a beautiful view out the back of the Lake, framed by the fully landscaped rear yard. Unfortunately a job transfer dictated the sale of this home and in 2014, when the Carlton Complex fire swept through Pateros, the market came to a stand still. I'm happy to say the market, along with the trees and natural vegetation are coming back with a bang! It was my pleasure helping these sellers finally (after being on and off the ma...