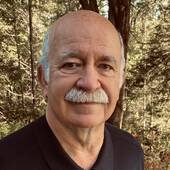 By Paul S. Henderson, REALTOR®, CRS, South Puget Sound Washington Agent/Broker!
(Fathom Realty Washington LLC)
Reflecting on my journey, I am overwhelmed with gratitude for the incredible individuals who have crossed my path, turning my life into a tapestry of shared moments, lessons, and laughter. To every person who has been a part of my adventure, thank you for coloring my world with your presence.Life's journey is not a solitary trek but a collective expedition shaped by the diverse characters we encounter. From mentors who illuminated the path with wisdom to friends who stood by me through thick and thin, each person has played a unique role in crafting the narrative of my life. Their contributions, both big and small, have transformed the ordinary into an extraordinary adventure.There's an undeniable magic in the shared laughter, the exchanged stories, and the camaraderie that makes the jo...