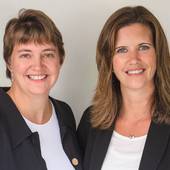 By The Blue Team, Working Twice As Hard For You!
(Windermere Real Estate/HLC)
Bear Creek Country Club is a gated community built around a championship 18-hole golf course. This 1986 Seattle Street of Dreams Neighborhood includes homes built by Russet Construction, Inglenook Homes, Leavitt Construction, New Century Construction Co., Harcus Custom, Steven D. Smith, Smith Brothers, CBR Construction, RKK Construction, Brandal Construction, Pilkington Construction, Buildecker Homes, Helmer-Pacific Inc, and Harle Wescott. Woodinville Real Estate Market: Bear Creek Country ClubSummary Price Information, Home Sales November 2005-2007Minimum $600,000Maximum $1,995,000Average $963,692Median $870,000For more information on Woodinville neighborhoods, including photo tours, please go to www.WoodinvilleGuide.com  by Michelle BlueYour Guide to Woodinville Community, Neighborhoo...