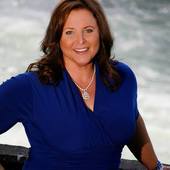 By Cindy Carrigan, Spokane WA Referral-Based Real Estate Team!
(Five Star Spokane Group, Keller Williams Realty)
  The Seattle Seahawks are tearing up the gridiron as they move rapidly toward contending in the Super Bowl!  Every Seahawks fan is aware of the outstanding talent of the team's players, yet let's give the credit that is due to the Seahawk's Head Coach and EVP Pete Carroll. This team's leader and his success strategies are highly regarded on and off the football field. Pete Carroll has impressed football fans, coaches and leaders with his powerful strategies and philosophical approach to football and life. So, you ask, how will the Seahawk's winning strategies help me to sell my home? At The Five Star Spokane Real Estate Team, we apply these strategies to helping you sell your home faster and for more money than market average!   1. Aspire to Peak Performance …. In Pete Carroll's book,...