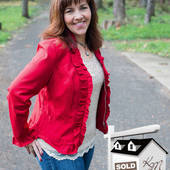 By Kelly Muscarella, Turning your dreams into Realty!!
(Keller Williams Realty)
Ridgefield things to do.   Ridgefield Prepares for its 6th annual night out.  On Tuesday August 3rd will be the National Night out.  It is a program designed to get families out away from their televisions.  The city of Ridgefield is planning a great night out.  It will be held at Davis Park, Main Avenue downtown Ridgefield.  The event will start about 6, and go thru 8.  There will be a great chance to meet their city councilors, local police and fire personal.  The city is hoping to promote community pride as it has in past years.  Country Financial will provide their second annual bike rodeo, and Target will be sponsoring a dunk tank.  The Ridgefield Farmers Market will be open for shopping.  There will also be donation centers for non-perishable food and monetary donations, which wil...