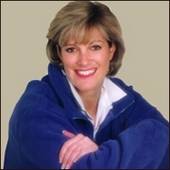 By Gayle Harvey Real Estate, Inc.
(Gayle Harvey Real Estate, Inc.)
Madison County, Virginia is the place to look when you're in the market to buy a large parcel of land. Give me a call, and we'll talk about what's available! Gayle Harvey (434) 220-0256 In the meantime, take a look at the latest real estate market info for land in Madison County here:https://www.centralvaland.com/blog/2019/02/madison-county-land-real-estate-market-update-dec-2018/ If you're searching for farms in Madison County, VA for sale or Central Virginia Land for Sale, please reach out to me and let's talk about your needs. Gayle Harvey is a full-service Charlottesville Virginia Realtor and Broker serving all areas of Central Virginia. Take a peek at some of the newest listings for Historic Homes for sale in Charllotesville.