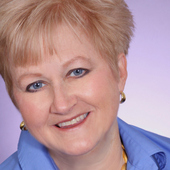 By Susan Haughton, Susan & Mindy Team...Honesty. Integrity. Results.
(Long and Foster REALTORS (703) 470-4545)
This is truly one of the cutest places I have ever seen.  The owners have spent the past couple of years replacing and updating this adorable townhouse-style condominium, but are now being transferred out of the area.  Unfortunately, the home was purchased during those wild, competitive days a few years ago, but fortunately for this Seller, he is eligible for a Department of Defense HAP sale which is going to help him make up the loss on this home so he and his new bride can move on to the next duty station thousands of miles away without the worry of what to do with the house back home.  As the saying goes, though, their loss is definitely someone else's gain - someone who is looking for a terrific, compact house with all the latest upgrades, including a bathroom that you just don't se...