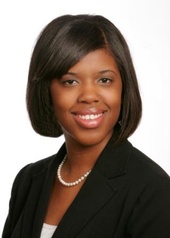 By Kaera Mims, Associate Broker, e-PRO, REALTOR; Hampton, Newport News, York Co.
(Liz Moore & Associates)
Ivy Farms in Newport News Click here to view Ivy Farms homes for sale! Ivy Farms has 550+ properties in its community. Ivy Farms is located near I-64, as well as many shopping and restaurant venues. Ivy Farms features mostly 3 - 5 bedroom properties, 1 1/2 - 2 bathrooms with square footage ranging approximately 1000 - 3500. Style: Cape Cod, Ranch, Colonial, Traditional Type: Single Family Year Built Range (approx.): 1950's - 1980's Zip Code: 23602 Nearby Streets: Adams Drive, Antrim Drive, April Lane, Arden Drive, Basswood Drive, Dresden Drive, Elliffe Road, Gum Grove Drive, Gunby Road, Hampton Roads Center Parkway, Haviland Drive, Henry Clay Road, Ivy Farms Road, Jefferson Avenue, Jeffreys Drive, Kendall Drive, Mayland Drive, Pinckney Court, Roberto Drive, Sunnywood Road, Tanbark Driv...