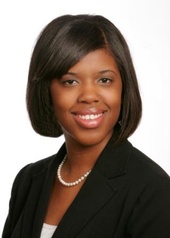 By Kaera Mims, Associate Broker, e-PRO, REALTOR; Hampton, Newport News, York Co.
(Liz Moore & Associates)
Peach Orchard in Newport News Click here to view Peach Orchard homes for sale! Peach Orchard has 200+ properties in its community. Peach Orchard is located near I-64 and Christopher Newport University, as well as many shopping and restaurant venues. Peach Orchard features mostly 3 - 5 bedroom properties, 2 - 3 bathrooms with square footage ranging approximately 1500 - 3500. Style: Colonial, Traditional Type: Single Family Year Built Range (approx.): 1995 - 2004 Zip Code: 23602 Nearby Streets: Boxley Boulevard, Brody Place, Cabell Drive, Collette Court, Lentz Place, Lucas Creek Road, Oyster Point Road, Peach Tree Crescent, Sherbrooke Drive, Tahoe Drive, Warwick Boulevard and Weatherford Way. When you are ready to sell or buy a property in Peach Orchard, please contact me for all your re...