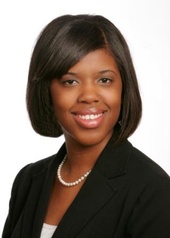 By Kaera Mims, Associate Broker, e-PRO, REALTOR; Hampton, Newport News, York Co.
(Liz Moore & Associates)
Meredith Woods in Newport News Click here to view Meredith Woods homes for sale! Meredith Woods has 100+ properties in its community. Meredith Woods is located near I-64 and Fort Eustis, as well as many shopping and restaurant venues. Meredith Woods features 1 - 2 bedroom units, with 1 1/2 - 2 bathrooms, with square footage ranging approximately 1500 - 4700. The Meredith Wood community is a part of a property owner's association (contact me for pricing).  Style: Colonial, Traditional, Transitional Type: Single Family & Attached Homes Year Built Range (approx.): 1984 - 2004 Zip Code: 23606 Nearby Streets: Abbitt Lane, Cades Court, Carson Circle, Charleston Way, Chelmsford Way, Hyatt Place, Joanna Place, Meredith Way, Oyster Point Road, Pointers Glen, Savannah Court and Warwick Boulevard....