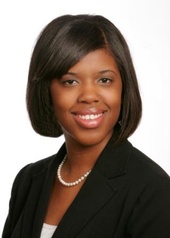 By Kaera Mims, Associate Broker, e-PRO, REALTOR; Hampton, Newport News, York Co.
(Liz Moore & Associates)
Lees Mill in Newport News Click here to view Lees Mill homes for sale! Lees Mill has 300+ properties in its community. Lees Mill is located near I-64 and Fort Eustis, as well as many shopping and restaurant venues. Lees Mill features mostly 2 -4 bedroom properties, 1 - 2 bathrooms with square footage ranging approximately 1000 - 2000. Style: Cluster, Transitional Type: Attached Residential Year Built Range (approx.): 1980's - 2000's Zip Code: 23608 Nearby Streets: Blanton Drive, Charles Street, Depriest Downs, Fort Eustis Boulevard, Jack Shaver Drive, Lees Mill Drive, McKnew Court, McLaw Drive, Page Place, Rivers Ridge Circle, Rouse Road and Warwick Boulevard. When you are ready to sell or buy a property in Lees Mill, please contact me for all your real estate needs!  Hampton VA Real E...