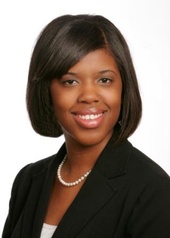 By Kaera Mims, Associate Broker, e-PRO, REALTOR; Hampton, Newport News, York Co.
(Liz Moore & Associates)
Hidenwood in Newport News Click here to view Hidenwood homes for sale! Hidenwood has 300+ properties in its community. Hidenwood is conveniently located near Christopher Newport University and Fort Eustis, as well as many shopping and restaurant venues. Hidenwood features mostly 3 - 4 bedroom houses, with square footage ranging from approximately 1200 - 4700.  Style: Colonial, Ranch, Traditional Type: Single Family Year Built Range (approx.): 1950's - 1990's Zip Code: 23606 Nearby Streets: Barbour Drive, Booth Circle, Booth Road, Burwell Court, Conway Road, Corbin Drive, Crittenden Lane, Fleming Circle, Garland Drive, Goodwin Road, Hiden Boulevard, Madison Lane, Pendleton Street, Scott Road, Stanton Court, Terrell Road, Wallace Circle, Wilson Circle, Woodroof Road and Warwick Boulevard....