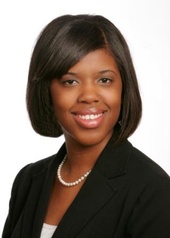 By Kaera Mims, Associate Broker, e-PRO, REALTOR; Hampton, Newport News, York Co.
(Liz Moore & Associates)
Denbrook Station in Newport News Click here to view Denbrook Station homes for sale! Located near I-64 & Fort Eustis, as well as many shopping and restaurant locations, Denbrook Station is a townhouse style community nestled off of Denbigh Blvd. Denbrook Station houses 2 - 3 bedroom units with at least one and a half bathrooms. Denbrook Station is located in a property owner association (contact me for specific details on pricing).  Style: Traditional Type: Townhouse Year Built Range (approx.): 1974 - 1987 Zip Code: 23602 Nearby Streets: Betty Lee Place, Denbigh Boulevard, Jefferson Avenue, Old Denbigh Boulevard, Oneonta Drive, Otsego Drive, Roffman Place, Sally Ann Place, Tahiska Lane and Woodside Lane. When you are ready to sell or buy a property in Denbrook Station, please contact me...