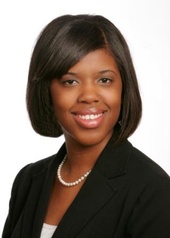 By Kaera Mims, Associate Broker, e-PRO, REALTOR; Hampton, Newport News, York Co.
(Liz Moore & Associates)
Ashton Green in Newport News Click here to view Ashton Green homes for sale! Ashton Green has 300+ properties in its community. Ashton Green is located near I-64 and Fort Eustis, as well as many shopping and restaurant venues. Ashton Green features mostly 2 - 4 bedroom properties, 1 - 3 bathrooms with square footage ranging approximately 900 - 2500. Style: Cape Cod, Colonial, Contemporary, Ranch, Traditional, Transitional Type: Single Family Year Built Range (approx.): 1980 - 1997 Zip Code: 23608 Nearby Streets: Ashton Green Boulevard, Joel Court, Lucinda Drive, Michael Irvin Drive, Redcedar Way, Warwick Boulevard, Woodhaven Road and Wyn Drive. When you are ready to sell or buy a property in Ashton Green, please contact me for all your real estate needs!  Hampton VA Real Estate Sales -...