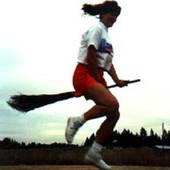 By Jane Herron Realtor® Coaching Leadership+Sales, Chart Your Course Leadership Training for Women!
(Meet Jane Herron your Success Trainer on Retainer (past Productivity Coach + New Agent Trainer for Keller Williams))
MOUNTAIN Living at its best at the mouth of Little Cottonwood Canyon awaits you! I am selling my MOUNTAIN VILLA with a heated Pool and Million Dollar views all around at the mouth of Little Cottonwood Canyon. Situated on 6 + acres, our quaint 14-home GATED Community is the southbound neighbor to LACAILLE's lush 22-acres of manicure majesty. AND nothing will ever be built between these LaCaille and LaMontagne!!   To view the Photo Tour of Villa #5 at LaMontagne Lane, please go to: http://bit.ly/d4HQlG     Listed @ $515,000     New roof in July 2013     The trailhead to Bell Canyon Reservoir (pictured) is directly across the road from LaMontagne Lanes on Little Cottonwood Road (9800 South).  You cannot beat this price at this location . . .  DETAILS @ http://bit.ly/d4HQlG Call the owner ...