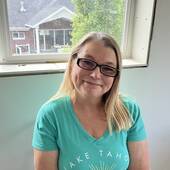 By Katerina Gasset, Amplify Your Real Estate & Life Dreams!
(The Gasset Group & Get It Done For Me Virtual Services )
Brrr! It's that time of the year when our beloved Provo turns into a frosty wonderland. We're talking about the kind of cold that makes you appreciate a warm cup of cocoa and a cozy fireplace.But today, I want to write about something beyond the winter chill – it's about warming hearts and hands in our community. Utah County is taking a big step this winter to help those in need with its first-ever warming centers. This isn't just news; it's about caring, community, and making a difference where it matters most in these frosty times.Utah County's Warm Initiative What's Happening: For the first time ever, Utah County is opening warming centers this December. Why It Matters: These centers provide a safe, warm place for the homeless during cold winter months. The Plan: Collaborating with M...