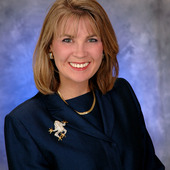 By Mary Bowen, Real Estate At Its Finest!!!
(Coldwell Banker United, Realtor)
Having Lived in heart of The Woodlands for the last eight years, I have come to love just about every part of the community.  My top ten reasons for living in The Woodlands: The people are awesome! I have never lived in a place where the community rallies around its neighbors during times of need like the why the people of The Woodlands. The public schools are great!  Again, parents of The Woodlands are heavily involved in their children's education and it shows in the schools' state ratings. There is so much to do! It seems that every weekend there is some sort of free community event. From concerts to carnivals to educational events. The Wildlife! The community is filled with deer, squirrels, armadillos, raccoons, rabbits, opossums, bald eagles, turkey vultures, song birds and more. T...