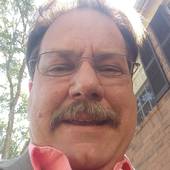 By Shayne Stone, "Your Rock Solid Choice Realtor"
(Champion Real Estate Group)
According to recent data from realtor.com, median rental prices have reached their highest point ever recorded in many areas across the country. The report found rents rose by 8.1% from the same time last year. As it notes:Beyond simply recovering to pre-pandemic levels, rents across the country are surging. Typically, rents fluctuate less than 1% from month to month. In May and June, rents increased by 3.0% and 3.2% from each month to the next.If you're a renter concerned about rising prices, now may be the time to consider purchasing a home.Monthly Rents Are Higher Than Monthly Mortgage PaymentsWhen you weigh your options of whether to buy a home or continue renting, how much you'll pay each month is likely top of mind. According to the National Association of Realtors (NAR), monthly ...