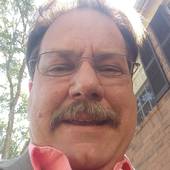 By Shayne Stone, "Your Rock Solid Choice Realtor"
(Champion Real Estate Group)
Home prices continue to rise as we move through the summer, and that's good news for sellers who are looking to maximize their homes potential. If you're on the fence about whether to list your house now or later, the question you should really ask is: will this price appreciation last?Here's what three leading industry experts have to say about what lies ahead: Lawrence Yun, Chief Economist, National Association of Realtors (NAR):At a broad level, home prices are in no danger of a decline due to tight inventory conditions, but I do expect prices to appreciate at a slower pace by the end of the year. Selma Hepp, Deputy Chief Economist, CoreLogic:The imbalance between robust demand and dismal availability of for-sale homes has led to a continual bidding over asking prices, which reached ...