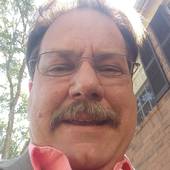 By Shayne Stone, "Your Rock Solid Choice Realtor"
(Champion Real Estate Group)
Home price appreciation continues to accelerate. Today, prices are driven by the simple concept of supply and demand. Pricing of any item is determined by how many items are available compared to how many people want to buy that item. As a result, the strong year-over-year home price appreciation is simple to explain. The demand for housing is up while the supply of homes for sale hovers at historic lows.Lets use three maps to show how this theory continues to affect the residential real estate market.Map #1 State-by-state price appreciation reported by the Federal Housing Finance Agency (FHFA) for the first quarter of 2021 compared to the first quarter of 2020:As the map shows, certain states (colored in red) have appreciated well above the national average of 12.6%.Map #2 The change i...