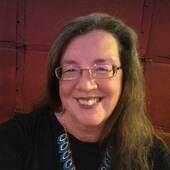 By Laura Filip, What can we do for you today?
(Laura Filip Broker , Opening doors for All Seasons of Life )
    Property for sale in  DODD CITY TX BONHAM VA JUST UP THE ROAD      | | Dodd City, TX www.greatertexoma.com                       Charming little town with so much to offer. give us a buzz  today and lets talk about what is available in Dodd City Tx just East of Bonham on Hwy 56, this small town features many amenities such as a school, post office, barber/ beauty shop, car repair spot, church's and community get togethers. The small town feel is perfect for this home that ists on Ten acres of ground. Give us a call todayBONHAM VA HOSPITAL JUST UP THE ROAD. CALL TODAY TO SEE THIS PROPERTYSee you soon LAURA D FILIP BROKER OF TLF PROPERTIES ALL INFO TO BE VERFIED BY THE BUYER           We are pledged to the letter and spirit of U.S. policy for the achievement of equal opportunity hous...