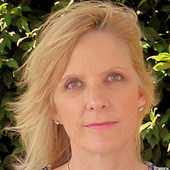 By Cindy Bryant, "Houston Home Staging Pros"
(Redesign Etc. Home Staging)
This is the Bay areas first luxury waterfront high-rise community in Clear Lake.  The building can be seen for miles and dominates the skyline...for now.  It is 30 stories high and sits on the shore of Clear Lake.  It is located on NASA Rd 1, down the road from NASA's Johnson Space Center.  The lobby is very contemporary and they have a social area for the residents to enjoy, a theater room and outdoor pool with grills.  The views are spectacular and you can see the gulf from some of the units.  The wind does get a little breezy that high, especially on the 30th floor where they have their penthouse condos. The balconies are not too wide but are long.  Units are still available for sale,  and decorative choices can still be made.  If you are looking for high-rise living by the water, bu...