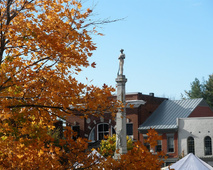 By Franklin & Brentwood, TN Homes Mike Nastri, It matters to us as much as it matters to you.
(Keller Williams Realty)
Nashville's Downtown real estate market is about lifestyles and urban living.  That is the area just off the west end of Broadway and a little way south on 12th Ave.  The Gulch is adjacent to Nashville's Music Row and over the past 10 years it has become a place for hipsters of all ages to live, work, shop and play.    If you can think of something that this area doesn't have even that can't be more than 5 minutes away.  Enjoy the best of everything and all close at hand.  The views, the people, the dining, shops, and drinks; it is all right there.   Check out what is available to buy here today. Icon   Terrazzo      Velocity   If you are Thinking About Selling or just curious about the Value of Your Condo click and follow the links. If you just want to visit these to check out the poss...