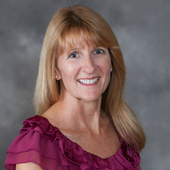 By Jill Winchel, We make it easy. You make it home.
(Royal Shell Real Estate - The Koffman Group )
WINDSTONE Homes for Sale BRENTWOOD TN  LOOKING FOR A HOME IN WINDSTONE? I've set up the search for you, if you're looking for WINDSTONE Homes for Sale BRENTWOOD TN. The link will provide you with what's currently on the market.  WHERE IS IT? This exquisite, gated community is tucked in a valley behind a picturesque pond off of Murray Lane. It is located 13 miles south of Nashville in Williamson County. Other nearby neighborhoods include Princeton Hills, Brass Lantern, and McGavock Farms. WHY IS IT SPECIAL? Building began here in 2007 and continues today, although there are only a few ridge top lots left. The neighborhood consists of about 200 acres formally owned by Eddy Arnold. It is close to town but the valley is very private. An attractive salt water pool and clubhouse are in the ce...