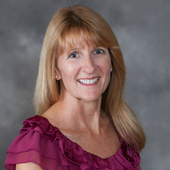 By Jill Winchel, We make it easy. You make it home.
(Royal Shell Real Estate - The Koffman Group )
Walnut Ridge Homes for Sale Market Report Brentwood TN 2013 YTD Only 3 homes have  sold in Walnut Ridge January through October of 2013. They were 3 and 4 bedroom homes with 3 or 3.5 baths and averaged 3,648 square feet. They were built in the mid to late 1980's and their lot size was 1-1.4 acres.  Average days on market was 87 with the maximum amount being 195. The highest sale was at full list and it just closed on September 30, after being on the market for only 30 days. The median sale sold at 97% of list. The average sale price was $397,466. This neighborhood continues to be a seller's market. In comparison, 2012 figures reveal 3 sales with an average sales price of $326,633. Walnut Ridge is a quiet neighborhood at the northeast corner of Williamson County. Schools zoned for this n...