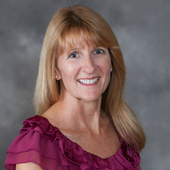 By Jill Winchel, We make it easy. You make it home.
(Royal Shell Real Estate - The Koffman Group )
Homes for Sale MEADOW LAKE BRENTWOOD TN  LOOKING FOR A HOME IN MEADOW LAKE? I've set up the search for you, if you're looking for Homes for Sale MEADOW LAKE BRENTWOOD TN. The link will provide you with what's currently on the market. WHERE IS IT? This established community is located 12 miles south of downtown Nashville and is in the heart of Brentwood. Meadow Lake resides off of Franklin Road, between Old Hickory Boulevard and Murray Lane. Nearby subdivisions include: Brentwood Country Club, McGavock Farms, and Country Club Estates. WHY IS IT SPECIAL?  Building began here in the early 1960's and continued through the 1970's. A few homes have been totally rebuilt since then, also. Most are one level brick, ranch style, but there are some two story homes, as well. Much of the neighborhoo...