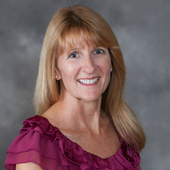 By Jill Winchel, We make it easy. You make it home.
(Royal Shell Real Estate - The Koffman Group )
Homes for Sale in Bonbrook BRENTWOOD TN LOOKING FOR A HOME IN BONBROOK? I've set up the search for you, if you're looking for Homes for Sale in the BONBROOK Neighborhood of BRENTWOOD TN. The link will provide you with what's currently on the market.   WHERE is BONBROOK? This luxury home community is located 19 miles south of downtown Nashville. It lies right in between I65 and I24 off of Concord Road at the northern tip of Williamson County. Several other exclusive neighborhoods are nearby; such as, the gated communities of The Governor's Club and Hampton Reserve.   Why is this NEIGHBORHOOD SPECIAL? With one drive through the neighborhood it is clear that great care went into the layout and design of the community. Elegant homes with a variety of styles grace each lot and the utility li...