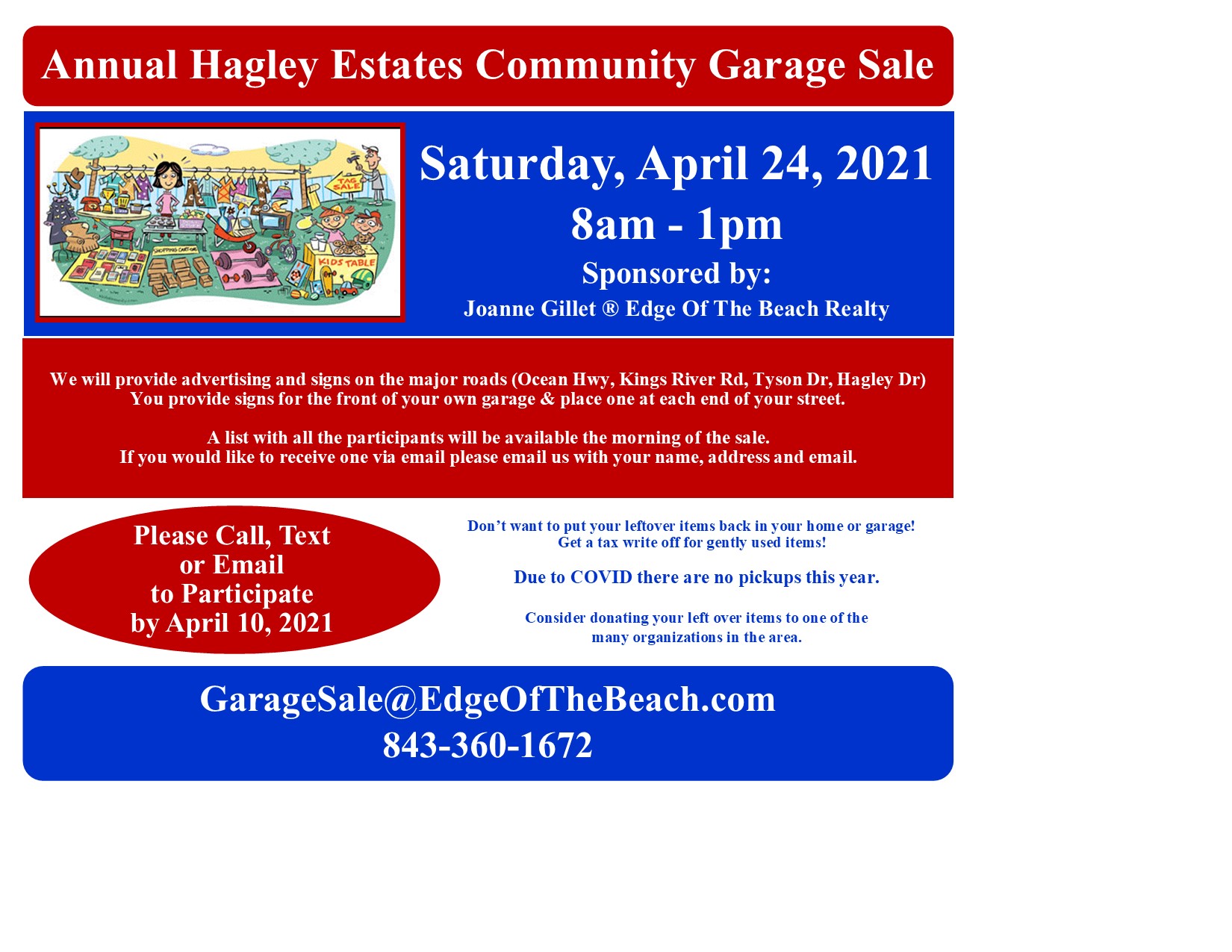 By Joanne Gillet, We advise - You Decide! No Hassles...
(Edge Of The Beach Realty)
Don't forget to Call or Text 843-360-1672, or Email GarageSale@EdgeOfTheBeach.com by April 10, 2021, to participate in this Rain or Shine Annual Event. This Community Garage Sale will take place Saturday, April 24th, from 8 am to 1 pm sponsored by Joanne Gillet ~ Edge Of The Beach Realty. We are so excited for the return of this great community fun! Join our email list here to receive real-time emails that show the listings as soon as they are added to the MLS. Be sure to provide your desired areas, wants, and needs. Click here to check out our current listings.We pride ourselves on personable service and build long-term relationships with our clients. Please reach out to us with anything that can make your real estate journey easier via email at joanne@edgeofthebeach.com or text/call a...