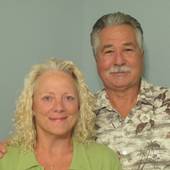 By Karen Baker, Professional Help with Rapid Responses...
(Sunset Beach and Beyond Realty)
      Hello Happy Hour ~ You Betcha ~ Abuelos, Myrtle BeachHello Happy Hour!!  We planned to stop for dinner in Abuelos in Myrtle Beach by the Coastal Grand Mall before dropping our niece off at the Myrtle Beach Airport for her Spirit Airlines flight back to Atlantic City. Abuelos in Myrtle Beach had a lively atmosphere, but what do you expect for a Saturday night. We put out name on the list and were told it would be a 15 minute wait. Not bad for a Saturday night in Myrtle Beach. Hmm, I glanced around and noticed a menu for Happy Hour. Well Hello Happy Hour!! I quickly assessed the situation and checked the time. We had 15 minutes left to Happy Hour so we walked into the bar area where there were plenty of seats at the bar and quickly found a spot at a table. Happy Hour is   4:00 pm to...