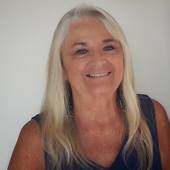 By Karen Hurst, Rhode Island Waterfront!
(RICOASTALLIVING.COM)
  Highland beach, in Warwick, RI is my home town. It is on the very neck of Warwick Neck, another village in Warwick. Perhaps I should say my home "village" as I am continuing on the series I started a couple of years ago. Back then I promised to do an entire series on the villages in Warwick. I first blogged about Oakland Beach in Warwick RI and I continue to receive calls and emails from that blog. In fact, Oakland Beach has been improving by the minute and I am selling homes there as fast as they go on the market. I am starting to think maybe I should have kept Oakland Beach a secret!   Next I blogged about Conimicut Point, another beach community (and Village) in Warwick, and of course Warwick itself! Getting to Highland Beach is (and most Rhode Islanders remember this) usually by t...