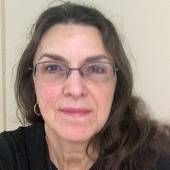 By Suzanne Strickler, School is never out for the Successful.
(Realty Mark Associates)
In early May for the last several years, my church has participated in a food collection for the Salvation Army Food Banks of Greater Philadelphia. We'll be knocking on doors in our neighborhoods this Saturday, May 8th and handing out a brown paper bag to be filled with staples like canned vegetables, rice, pasta, tuna fish, etc. Like everything else in the country, times are tough on Food Banks. The less people have, the less they can give. Two years ago as my husband and I were talking to neighbors and handing out the collection bags, a woman who lives one street over told us she would like to donate, but just had enough for her and her daughter to get by on. Ours is a typical middle class American neighborhood, no McMansions, mostly 3 bedroom Dutch Colonials; we were touched by her n...