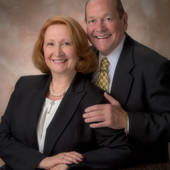 By Robert Wagner, Your CHOICE for Real Estate.
(BHHS The Preferred Realty 3802 St RT 31 Donegal, PA 15628)
The good news is that the number of resale transfers is up! As you can see in the chart below in 2008 there were only 28 sales recorded, in '09 that number climbed to 39. Year 2004 2005 2006 2007 2008 2009 # of Resales 94 67 80 41 28 39 We know that EVERYONE ALWAYS wants to buy BEFORE the market begins to recover! The increase in number of transfers is one indicator of a shift in the market! We are here to tell you that in the last six weeks of 2009 we personally negotiated 7 agreements! This is the first sign of a pulse for our markets. NEVER HAVE BUYERS HAD THE PRICES, INVENTORY, AND INTEREST RATES THAT ARE NOW AVAILABLE! Average sales prices have come down from $391,648 in 2008 to $326,534 in 2009. Swiss Mountain carried 41% of the 39 resales with Southwind following with 15%. Speaki...