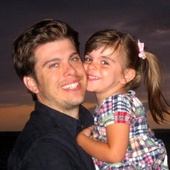 By Keith Landis, Pennsylvania - "Your Pennsylvania Mortgage Source"
(Keystone Home Finance - NMLS#834342 - Conventional - FHA - VA -USDA - Jumbo Programs - Direct Phone 412-726-1654)
 If you are buying a home in Cecil Township, Pennsylvania you have one more additional mortgage program available to you than your neighbors in Upper St. Clair, Peters Township or Canonsburg.  This additional program is known as the USDA Rural Development Loan, often referred to simply as a USDA Mortgage. USDA Mortgages do not require any down payment.  This 100% financing program does however have both geographic limits and limits on the total household income for the potential homebuyers.  USDA Geographic Limits Pennsylvania USDA Mortgages are mortgages that are guaranteed by the United States Department of Agriculture.  The USDA sets geographic limits to their program.  Only census designated "rural" areas are eligible for USDA financing.  The good news is that Cecil Township happens...