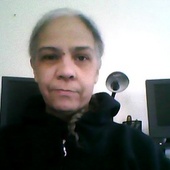 By Suesan Jenifer Therriault, "Inspecting every purchase as if it were my own".
(JTHIS-Professional Home Inspection Team)
Once is a while my job comes along with a perk or two and today was one of those days. The weather up here in the Pocono's has been very unstable over the past couple of weeks. Torrential rains at night and early morning, followed by sunshine, only to turn back into rain again. Today we had to inspect an REO out in Towamensing Trails. It was a 2700 square-foot house 3 stories high and cosmetically rough both inside and out. All three of us went out on this one. Imagine the shock we got when we climbed up the ladders, stepped onto the rooftop and looked around for the first time. Let me share our view with you: Sometimes my job really does take my breath away.