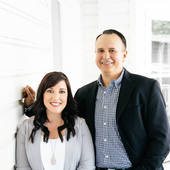 By Jason & Amber Gardner, We're Committed to Your Success!
(Hasson Company, Realtors)
  Shop local and receive special treats during Sherwood's 2nd Annual "Season of Giving" event     And if you visit ALL the businesses on the Sherwood Event Guide you can download and print below, you'll also be entered to win a gift basket full of goodies.  There's also a contest to submit your vote for which Sherwood business had the best holiday decor. Tour Sherwood Businesses and WIN Step One: Print your official Season of Giving Guide: Season of Giving "Shop Local" Event Guide Step Two: Visit the 22 local businesses (by Dec. 23rd)- receive gifts and incentives!   Step Three:  Turn in the guide to the Sherwood Chamber of Commerce (22566 SW Washington Street) to qualify for a raffle to WIN these amazing prizes and more:   CAT Holiday Gift Basket from the CAT Adoption Team  Black Board...