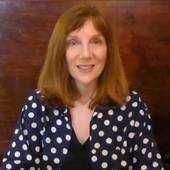 By Maureen Bray Portland OR Home Stager ~ Room Solutions Staging, "Staging Consultations that Sell Portland Homes"
(Room Solutions Staging, Portland OR)
When selling your home, it's important to remove your own personal "marks" on it ... things that you and your family members may love, but that may be seen as distracting by the majority of potential buyers. In a Portland home that we staged recently, the homeowner walked me through the house and when we came to the hall bath with an extensive mural, she said "Please don't suggest that we repaint this bathroom ... although when we bought the house we hated it, we never got around to repainting it, and we've come to like it." I smiled and reminded her that it took some time for them to "warm up" to it -- likely because their children thought it was a fun and colorful mural. Presentation is one of most important factors factors that come into play when selling a house.  They include: Loca...