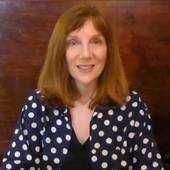 By Maureen Bray Portland OR Home Stager ~ Room Solutions Staging, "Staging Consultations that Sell Portland Homes"
(Room Solutions Staging, Portland OR)
We recently staged a 1962 home in Portland Oregon that has been owned and lived in by one family for 50 years!  When the heirs decided to sell the property, their listing agent suggested that home staging would help buyers imagine themselves living in this home.  Walls were painted and new carpeting was added, but no major remodeling was done.  When the family hired our home staging company for this project, I could see the potential here, but knew we'd have to "show" buyers that this home was worth a second look.  It's located in one of Portland's best school districts and the listing agent felt the buyers would be a younger family.    There's something to be said for walking through a home where one family has lived and raised their children for 50 years ... I was wondering how they m...