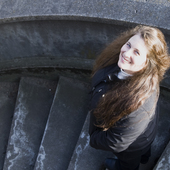 By Barbara Le Pine, Your agent for the Central Oregon Coast!
(ADVANTAGE REAL ESTATE, serving Lincoln County)
I saw the city crews taking down the Christmas decorations in Nye Beach last week, so I snapped a quick photo of the Nye Beach turnaround in Newport, Oregon on a nice sunny day with lamp post decorations still intact. Today is bright and sunny, not a cloud in the sky! I plan to take my lunch to this very spot today and bring a smooth jazz CD to seranade me while I have a peanut butter and jelly sandwich. I have a busy day planned, but when this is part of my schedule, I am thankful that I am a real estate broker in the Lincoln County area of the Oregon Coast!