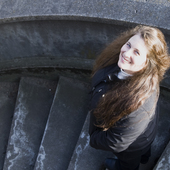 By Barbara Le Pine, Your agent for the Central Oregon Coast!
(ADVANTAGE REAL ESTATE, serving Lincoln County)
This photo was taken during the recent performance if Mel Brooks "The Producers," just minutes before the conductor waved his wand for the downbeat. The orchestra pit at the Newport Perfoming Arts Center is about 5 feet deep below the floor of the first three rows of seats, which are removed when the pit is opened. The excitement begins when we remove the floor boards and set up the chairs and music stands for what is known as "tech week," or the solid week of rehearsals leading up to opening night. Enjoy one of the moments which is most exciting to me, the anticipation you feel when the conductor is about to raise his wand! We are unable to see the stage for cues to start and stop with the action, instead we must trust the conductor to guide us from start to finish. These photos were ...