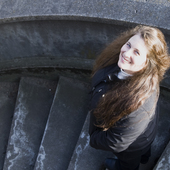 By Barbara Le Pine, Your agent for the Central Oregon Coast!
(ADVANTAGE REAL ESTATE, serving Lincoln County)
Here is one of the realities of  a foreclosure listing in very poor condition. Please know that I am grateful and appreciate the listing, however, one cannot linger inside the house too long or one shall emerge wearing the lovely odor that permeates the interior, for the rest of the day. The house is being marketed at lot value with services. It is a manufactured home with a leaky roof and vinyl siding. The nearest beach access is a few blocks away,  lot is perfect for a new home or extensive rehab of the existing home. This house is currently listed for $70,000 in Lincoln County MLS.Lot is level and secluded with a site-built carport behind the house with 2 shop rooms. If you are interested in learning more about this foreclosure property, please contact Barbara LePine at 41-270-6758 o...