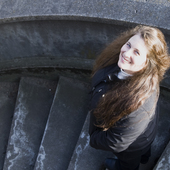 By Barbara Le Pine, Your agent for the Central Oregon Coast!
(ADVANTAGE REAL ESTATE, serving Lincoln County)
 This photo shows the delicate construction of an older manufactured home, circa 1978. Many clients ask me why lenders do not like them and charge more to finance a manufactured. These photos may shed some light. For one thing, they tend to burn hot. This fire was started in the kitchen and was in full blaze by the time the firetruck arrived. The coastal wind blew the flames nextdoor and toasted the carport of the neighbors house, as well as melted some of the siding.The manufactured was located in Pacific Homes Beach Club, a very popular subdivision close to the beach in Newport, Oregon. These homes are usually bought and sold as a cash sale if the home was built before 1978.