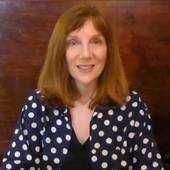 By Maureen Bray Portland OR Home Stager ~ Room Solutions Staging, "Staging Consultations that Sell Portland Homes"
(Room Solutions Staging, Portland OR)
Our Portland home staging company was contacted for a proposal to stage a home in Hillsboro, Oregon, that had been on the market for over 4 months.  The sellers had moved into their new home and hoped for a sale before the winter (and slower selling season) set in.  We gave them our suggestions for a few easy cosmetic improvements -- so they took the home off the market for a week, changed listing agents, and then we staged the home and provided new photos for the online listing. Without lowering the listing price, the result was a sale in just 21 days!  Here are some Before & After photos .... A few other "After" photos of this home .... ~ Why did this home sell after being on the market for over 4 months, just 21 days after staging? ~ Because the sellers knew that contacting a profess...