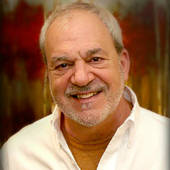 By Roger D. Mucci, Lets shake things up at your home today!
(Shaken...with a Twist 216.633.2092)
Wine Country Progressive Dinner hosted by three local wineries.   Friday, April 17, 2015 6:30 p.m. until 9:00 p.m.   Appetizers, soup or salad will be served at:   Grand River Cellars 5750 S. Madison Road Madison, Ohio 44057     Proceed to the next location for the main course.        Debonne Vineyards 7840 Doty Road Madison, Ohio 44057       Dessert will be served at the final destination.     South River Vineyard 6062 South River Road Geneva, Ohio 44041   Reservations are required for this event and seating is limited.   Tickets must be prepaid and are non-refundable.     Wine choices will be paired with each course.   For reservations, please call 440.298.9838   ********************   Don't miss out on this exciting event.