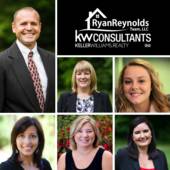 By Ryan Reynolds Team, Helping YOU is What We're Here to Do!
(Keller Williams Consultants Realty)
What a great but exhausting week!  I helped a buyer to get into contract, listed a new home and already have an offer on it, and I got a calls from a 2 new clients who want to meet to talk about listing their homes.  Who says the market is bad!  I'm not participating in recession!