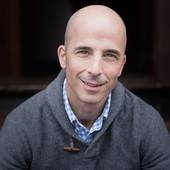 By Christopher Pagli, "I Stay Open Until You Close"
(William Raveis Legends Realty Group)
 White Plains NY Home Sales Remain Strong! The White Plains NY real estate market has been one of the most consistent in Westchester this past year.  Even in months where we see a slow down, White Plains single family home, condo, and coop sales remained strong.  The City itself is constantly evolving and looking for ways to improve the home owner experience for those moving from New York City and its current residents.  Over the years we have seen a lot of change.  Restaurants and big-box retailers have come and gone but now we have a bit more stability amongst them.  Now, with talks about a new development on the Westchester Pavillion Mall property, downtown will only get better.  I remember what White Plains was like in the 80's and 90's, when we only had Galleria and Mamaroneck Ave ...