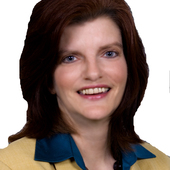 By Jackie Connelly-Fornuff, "Moving at The Speed of YOU!"
(Douglas Elliman Real Estate in Babylon NY)
Houseboats for Sale in Nassau County There are four houseboats for sale in Nassau County. Three are in Port Washington and the other is in Seaford. Asking prices range from $52,500 to $349,900. When buying a houseboat in Nassau County, some can be moved onto land and some cannot. You will need flood insurance and as of now the FEMA minimum for flood insurance is $1,500 per year. Currently, there is a 30 day waiting period for flood insurance policies according to the FEMA website. Living on a houseboat in Nassau County is like living in a HOA development. Some are pet friendly and have other rules to keep the community nice. Just like HOA monthly fees, there are docking fees associated with houseboats.  No matter where you want to live in Nassau County, I can help you. Call Jackie toda...