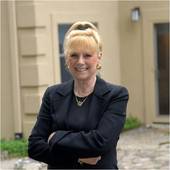 By Gay E. Rosen, As Real as Real Estate Gets!
(Julia B. Fee Sotheby's International Realty)
I came across quite a few homes this year that featured an illegal deck, bathroom, etc. Many times it is obvious, and other times not so… I found that many times the agents would not list the deck, bathroom as being illegal on the listing, and I guess were hoping 'it would correct itself' or 'no-one would notice' once the property was in contract.. Shame! I had written a blog on legalizing prior to selling a home back in March of 2011, and I always find it worth returning to – year after year. If only the seller(s) would realize that it is to their advantage to obtain that Certificate of Occupancy prior to listing the home for sale. They would then be able to include that particular illegal bathroom/deck, etc. in the property description, and ostensibly obtain a higher sales price for t...